Debile Inside
Copy writing, Global dev, Illustration, Logo, UI/UX design, other
Débile inside is a french dumb tabletop role-playing game (TTRPG) that I created for 4 years now. To make it accessible for everyone, I designed a website and put the whole thing online.
What I worked on
Well... About everything, from brand design and UI/UX design through the whole dev, illustration, copy writing, sound design, etc.
The home page had to respond to several challenges :
Obviously, as a home page, it had to quickly introduce point of the website, namely the universe and the whole philosophy behind it.


As the contents are varied and quite vast, it had to quickly leadthe user to the most relevant section : Lore / Characters / Ruleset / Resources / About.
As for the introduction of the game's lore I worked on two fronts.
First : a quick pitch following a big hero image (trivia moment : this was illustrated by the awesome Kevin "Aunwin" Braud and depicts the first and perfectly disfunctionnal group of player characters) with the game's baseline.
Second : a podcast presenting bits of the lore through its characters and places. In this regard, the home page features an audio player so the user can learn more on the universe without leaving the page.
The rest of the website is presented as a wiki, with a chapter navigation menu in the green bar on the left to easily parse the pages of the current chapter, and a fixed ToC on the right to quickly jump through the parts of current page at any point of the reading.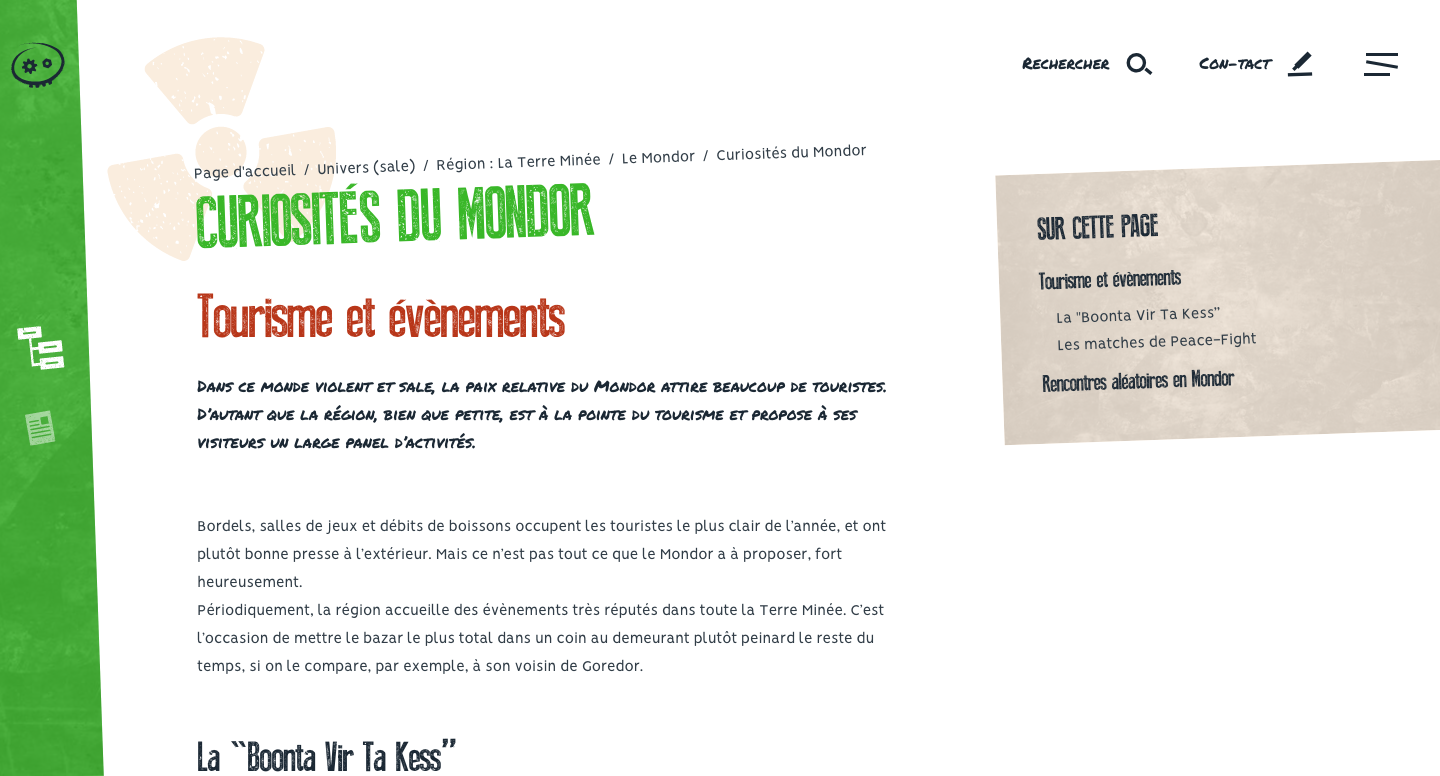 Some pages, as the one below, are designed to be during the game sessions to get some random traits for the characters. To save the time of the traditional (sometimes multiple) dice rolling and refering to very long tables, I developed randomizing functions that gives players the whole thing in one click.
Of course, all this is designed to work smoothly on mobile and be usable by each individual player.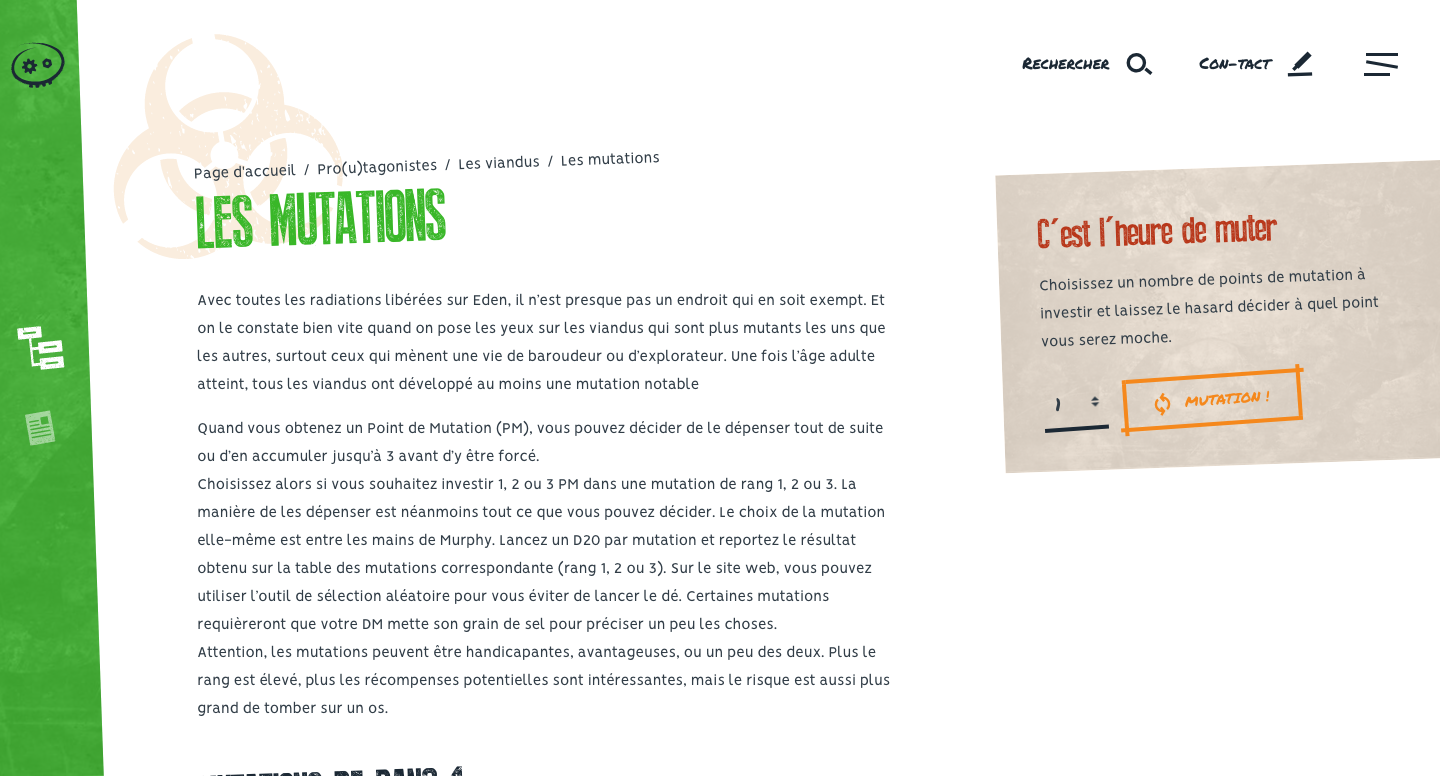 Gear pages are also thought to be quickly accessible by players with sortable and filterable tables so they can easlily parse the (sometimes) long equipment lists and save time during character creation or game sessions.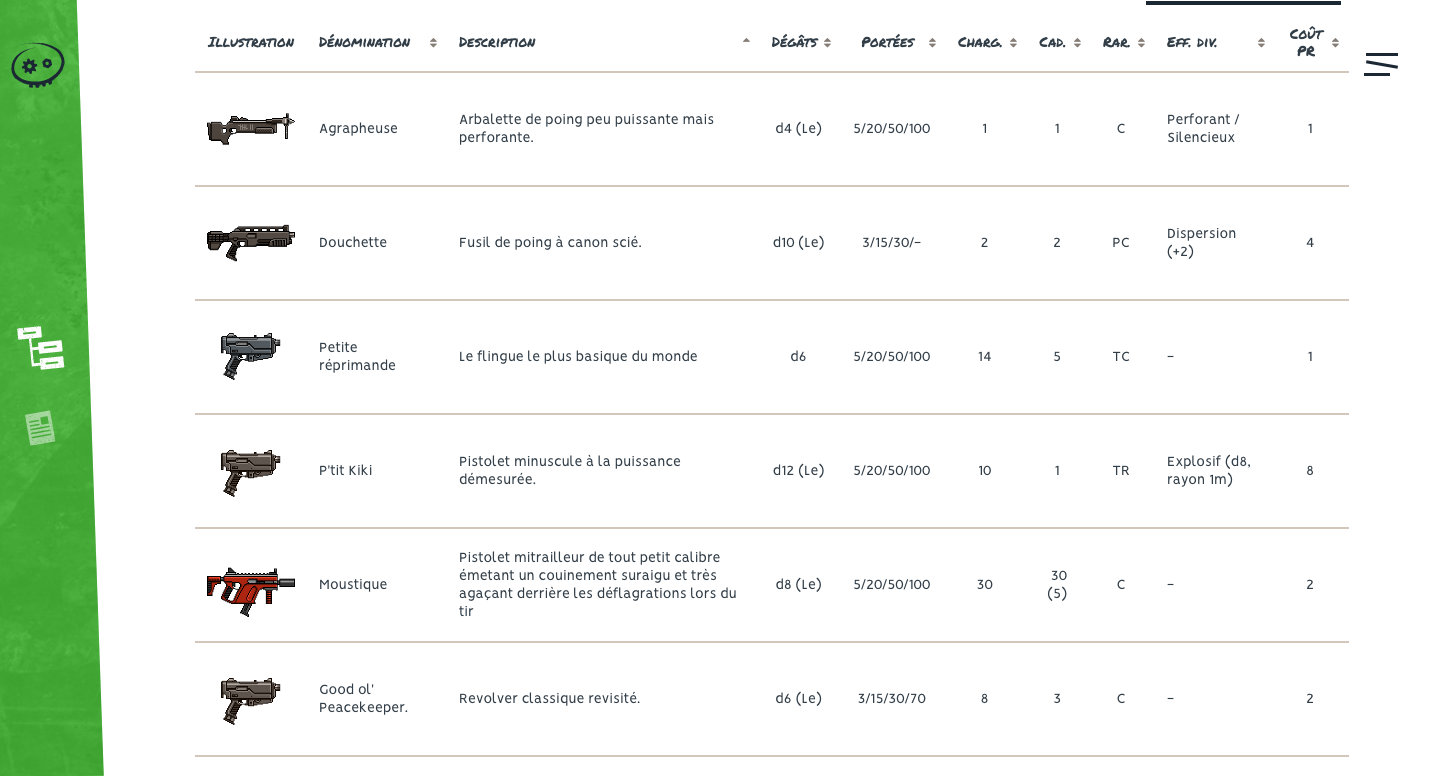 Back to list