Pawful Patrol
en, fr, webcomics
With the quarantine and my boy turning 3 years old, we allowed him to watch 1 episode of Paw Patrol per week-end. Rookie mistake, Jbaf... Rookie fucking mistake !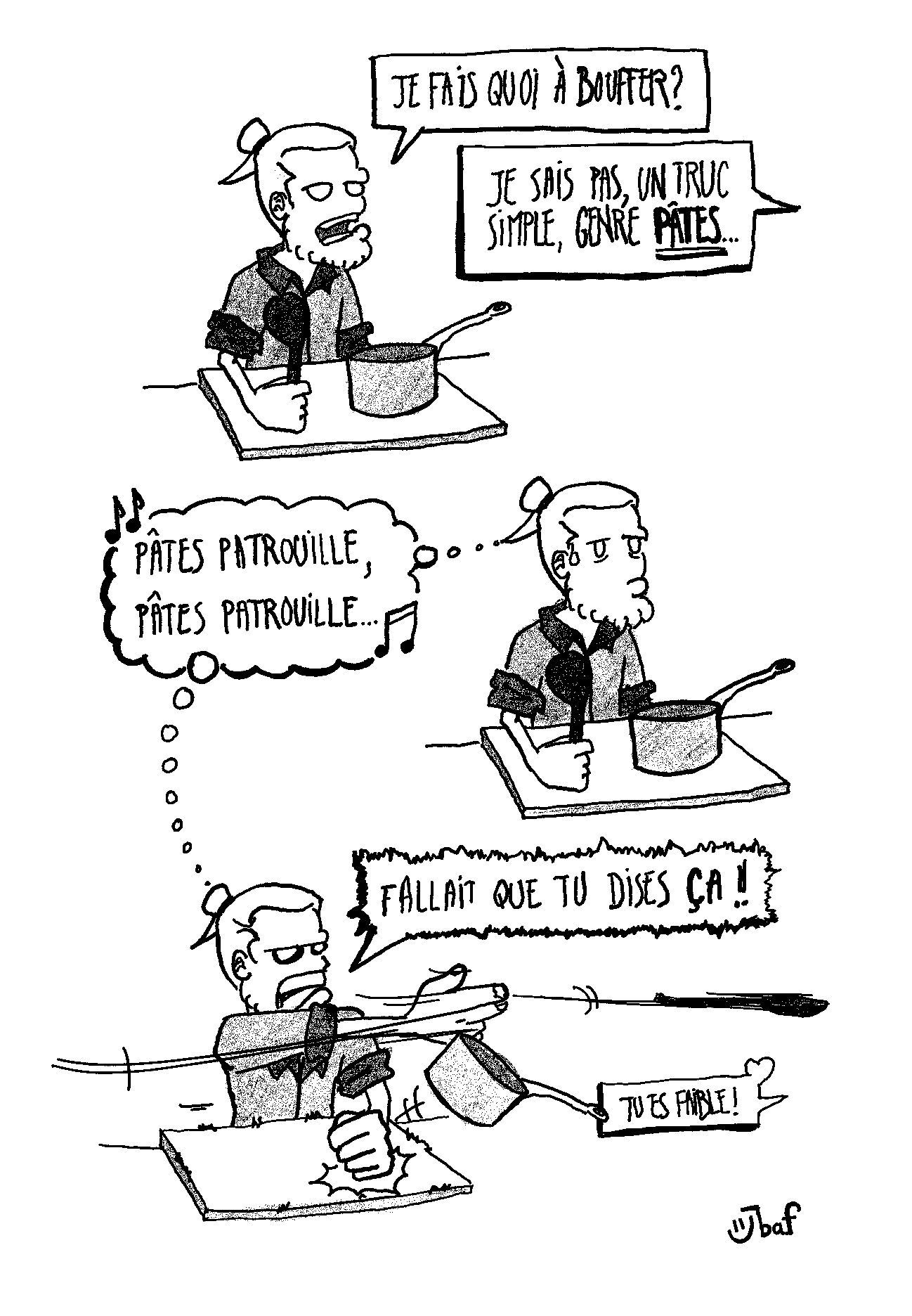 **EN : **
- Hey, what do I cook for dinner ?
- Dunno, something simple, like pasta ("pâtes")...
** French opening song from "Paw Patrol" (Pattes patrouille) **
- You had to say THAT !
- You are weak ! <3
Back to the list